LITTLE GEM APARTMENT & POOL
My wife and I spent two weeks in late June in this cosy , private and well situated apartment. We can only endorse many of the other reviews posted by previous guests. It is a little gem for 2 people who require privacy and comfort in well equipped accommodation. Derek and Lisa go the extra mile to ensure you are happy and content in the surroundings without in any way being overbearing. As has been said by many previous guests it is an approximate 15 minute stroll to the town of Marseillan with it's plentiful shops and eateries. If you want a special treat try Les Deux M a real quality French restaurant. A little pricey but well worth the experience. Thank you also Derek and Lisa for the pool situated in such a lovely peaceful garden. Guest rating: 5
Bryan Utteridge July 2023
RELAXING HOLIDAY IN THE SUN !
What a wonderful relaxing Villa holiday we had in this lovely house. Located in the beautiful town of Marseillan but near to wonderful beaches ( and Vineyards ) The house is brilliantly equipped for a great family holiday and Derek and Lisa who are close by were so helpful and had great advice on local things we could do. We had 3 weeks there and were very sad to leave. We will hopefully be back soon.
Michelle Freeman 30th June 2023 - source- French Connections.
Guest rating: 5 out 5 Stars
A lovely restful week by the sea.
The beds were very supportive and very comfortable. The bathroom was modern and the new kitchen was excellently equipped (a better dish selection than we have at home!). The whole place was absolutely spotless and we very much appreciated that attention to cleanliness. We also loved the sunny peaceful garden and pool together with the barbecue area which catches the evening sun.
Intrepid Scot Aug 2022
Great Holiday Despite Covid !!
We spent a relaxing 14 days in Villa Belles de Mai this Summer. Derek and Lise were most welcoming and helpful during our stay. Our children loved the accessibility of the pool and having 2 patios to choose where to eat every day! The Villa is very well maintained with all the amenities you would need. A delightful 15 minutes along the lagoon took us into the nearby Port and Marseillan centre to visit the lovely Port shops and restaurants. A 5 min bus journey in the other direction is the lovely beach of Marseillan Plage with plenty to keep the children occupied. A car would be a real bonus to get around and see the wonderful area, but it is still easily accessible without one. It is just a shame we never made it to Noilly Prat for that promised cocktail !!
Victoria C. Sept 2021
Perfect stay for Dog and guests 5 out of 5
We had a wonderful two weeks holiday in this beautiful property. The Villa itself is superb - highly equipped, clean, private and relaxing. We thoroughly enjoyed the pool, sun loungers and BBQ area - just what we hoped for! Derek and Lise were such great hosts. We felt looked after and received great communication before, during and after our trip. Derek helped us discover the quiet areas of beach and we even enjoyed a boat trip on his stunning boat. This was the very first time we have taken our dog (Layla, chocolate Labrador) out of the country and she absolutely loved it! The beach, with a dog friendly area, was only10 mins drive away. Layla settled into the holiday life really well and loved all the attention she got from the friendly local people of Marseillan. We only wish we could have stayed longer. Thank you very much Derek and Lise. We hope to return again before long... Kind regards Justin, Mandy and Layla
Guest rating: 5 Stars September 2020
We had a lovely week in Derek and Lisa's house in Marseillan. The house was very clean and well equipped and the pool was especially welcome in the heat. The house is an easy 20 minute stroll along the Etang (lagoon) into Marseillan, where there are stacks of good restaurants, as well as boat and bike hire. In the other direction, it's just 5 minutes by car to the beach, where there was excellent swimming and a very nice beach restaurant - and all not too busy given it was August ! Altogether, a great place to stay in a lovely area.
Source:- Holiday France Direct August 2020
Comfortable Villa
4 October, 2017
We have just returned from our trip to Villa Belles de Mai in Marseillan. We found the property very clean & well maintained & Derek the owner of the property, was most helpful & a mine of information regarding where to go & what to do in the area , of which there is plenty of variety & lots of good restaurants nearby.I would definitely recommend this property to friends & family & in fact, we intend to go back again next year ..... Many thanks Derek & Lise.
9.7/10 Stars Maggie May Source:- Holiday France Direct October 2020

Fabulous Villa Holiday
A lovely holiday home in a quiet location, a short walk into the town and port for bars and restaurants. And only a short drive to the beach at Marseillan Plage. The property was very spacious with 2 seperate bathrooms and 3 large bedrooms. The villa was well equipped and had everything we needed for a fantastic holiday. We spent many nights sat on the patio in the sun and the peace and quiet of the villa. There was a lovely walk through the vines with our dog, and the pool was inviting after a sunny days of sightseeing. Overall - a great relaxing holiday in a fantasic location, and we hope to come back!
Guest rating: 5 Stars ............. Louise May 2019
Source :- French Connections UK
Very Relaxing Villa !

We have just returned from our July holiday week spent in Derek and Lisa's villa. It is well-appointed and very comfortable, while the sparkling pool is a delight and the outside space perfect for lounging in (or out!) of the sun. Marseillan itself is a friendly town, with lots of eateries; cafés from which to watch the world go by; a colourful market and an addictively relaxed pace of life. This combination means that we have returned home totally chilled, re-charged and contented!
Guest rating: 5 Stars ........... Melanie Quayle July 2019
Source: - French Connections UK

Lovely Garden Apartment
Anne Thompson
Excellent villa, excellent location
John Tarrant
Fabulous holiday home
Bryan Godwyn
Derek met us on arrival and went through everything we might need to have a great holiday. The house is super.It has wifi sky TV plus everything else you need like fridge cooker washing machine etc. A short walk to lovely harbour and short drive to fantastic beaches.
A delightful and enjoyable place to stay.
"Brilliant place to stay" Review Sept. 2016
Lovely comfortable villa, with relaxing pool and sun patio. Location is excellent for pleasant walk to port, restaurants and town. The villa is situated on a small estate which was very quiet, and the road ended at the vineyard. The owners, Derek and Lisa were great hosts and were very attentive and informative. The visit to Noilly Prat was excellent and Lisa a great tour guide.They also made a fuss of our dog who loved it. We would definitely consider visiting again.
Sue & Noel - Devon, UK. September 2015
"Holiday - July 2016"
We have holidayed several times in Marsellian but this was our first stay at the Villa. Derek and Lisa were very welcoming and on hand if we had any questions. The Villa was very clean and in good condition and had all the amenities you would need for your stay.The Pool was great ! We had 2 young children and the Villa was well equipped for them too. It was a short walk into the Port, which was a lovely stroll in the evening along the Etang ( Lagoon). Overall a lovely holiday and I would recommend the Villa.
Rayna LLoyd - UK
Villa Review June 2015
Hi Derek & Lisa
Thanks so much for a very enjoyable week in your villa...We had a great time...Thanks for transferring the deposit balance so swiftly..Now at Orleans raining hard!
Kind regards until next time...
"Loving it..!" Villa Review MAY 2015

Very comfortable accommodation, extremely well equipped, very spacious. Exceptionally nice and helpful owners. Recommend to anyone- friends, families with children, romantic getaway. Have fun Dorota & Family

Recommended for:- Adventure seekers, pet friendly, sightseeing, families with young children and romantic getaway
Villa Review Winter 2014 "Relaxing extended holiday"
I stayed at Villa Belles de Mai for 4 months during the winter & found it to be very clean, spacious and comfortable. Derek & Lisa were very friendly & welcoming and extremely helpful during my stay. The pretty port of Marseillan is within a comfortable 12 mins walk along the Etang. I also found plenty of places to visit locally plus trips further afield to occupy me over my extended stay. Bearing in mind it was winter, the weather was dryer & sunnier than I had expected, and temperatures significantly higher than the UK.

Peter Pullinger - Wales

"Excellent, Spacious Villa" Review Sept. 2013

The villa was exceptionally spacious and had everything that one would require for a holiday home. We were only 2 people but there would have been comfortably enough room for 6. Marseillan was a fairly short walk and offered plenty of nice restaurants but a car is essential for visits to the beach, and further afield to canoe in the mountains. September offered plenty of sunshine and long enough days with beautiful sunsets. The price cannot be faulted as this represents excellent value for money. All in all I would thoroughly recommend this villa and we plan on going back again.
Nicholas & Wendy UK

Villa Review - July 2013

Hi Derek&Lisa
We had a good trip home hassle free.
Thank you for the prompt return of our deposit.
We very much hope to stay with you again and would love take you up on your offer for a cruise on your boat.
You have a superb Villa with a lovely pool I miss giving it a quick de leaf in the morning !
I shall be glad to give a good review we had a great holiday. You were perfect hosts.
Take care Bill & Ingrid

Apartment Review - June 2013
We had a lovely trip back but must admit to a few zzz's en route!
We have nothing but happy memories of our week in Marseillan and it would certainly be a pleasure to return. I am due to retire next year so we don't know what will be on the horizon but thank you so much for the kind offer of a trip on your boat. We would certainly enjoy that.
Thank you for returning the security deposit so quickly.
All the very best to you both - we are very envious of your wonderful lifestyle.
Villa Review August 2012
Hi Derek and Lisa
Just to let you know we have received the balance of the deposit.
Thanks for the week in your lovely villa, it was very relaxing. We really enjoyed ourselves.
It was lovely to meet you both and hope to return in the near future.
Many Thanks
Paul,Tanya & Family (Buckinghamshire)
Apartment Review August 2012
Hi Derek and Lisa,
Many thanks for returning the deposit so promptly, it is appreciated.
Thank you for such a great holiday in Marseillan. After quite a hectic 6 months, the peace and solitude of the apartment and pool meant that our batteries are now fully recharged. Thanks again for everything and we may very well take you up on your offer of the boat trip next time we visit.
I will leave a review on the Holiday Rentals site.
Kind Regards
Ian and Jill
-
West Sussex, UK
Review April 2012
Hi Derek & Lisa,
Just a quick line to say thanks very much for the use of your lovely
villa and all your help and advice during our stay last week. We all had a great time and I can easily see us returning to the area in the near future. I'll be happy to complete the survey on the rentals website !
Best wishes Bruce & Alison, Kidderminster.

Review September 2011

"Have just arrived home after spending a week in the garden apartment, it was wonderful. The property was immaculate and very well equipped. The pool area and garden were beautiful, a great place to chill out. So much to see and do in the surrounding area but sadly not enough time so will just have to go again. Perfect accommodation Perfect hosts Perfect holiday !

Perfect Chill Out !
Review Submitted:

June 20, 2011
Date of Stay:

May 2011
Had a very relaxing week in this lovely Villa. If you want to just chill out and relax this is the place. The port is just a short 10 mins. walk away and the restaurants, we visited several, are all very laid back with
great food and friendly service. We have always visited around the Cannes/Nice area before but much prefer the pace and atmosphere of this area.
Relaxing and comfortable stay
Review Submitted: April 30, 2011 Date of Stay: April 2010
This is a very pleasant, extremely clean and well equipped property, ideal for families and couples alike. Everything was supplied, in good working order and the owners, who are very helpful and pleasant are on hand to deal with any enquiries quickly and efficiently. Marseillan is a lovely little town with some very good restaurants and bars, especially around the Port, and the whole area is great for those who like water sports, boating and sailing. A very long, sandy beach is very nearby. Recommended for: Girls Getaway, Sightseeing, Families with Teenagers, Families with Young Children in fact everybody !

Family Crumb - Manchester
"A lovely Birthday present"
Review Submitted:

October 30th, 2010
Date of Stay:

October 2010
I booked this Apartment for my Girlfriend's Birthday, and we had a lovely time there, either by the pool or on the beach, in the town, or exploring the beautiful countryside by bicycle. The apartment is nice, clean, tidy and well equipped.

Derek and Lisa are perfect hosts, always on hand but not obtrusive in any way, and thanks to Lisa we discovered the wonders of Noilly Prat.

I would highly recommend this accommodation for your holiday in the South of France.
Recommended for: Romantic Getaway, tourists who like the beach, strolling or bicycling also water sports of all kinds and bird watching.

Hamyender - London
Holiday August 2010
Review Submitted:
August 30, 2010

Date of Stay: August 2010

Just returned from a lovely week. Villa is well appointed, has everything you need and is close enough to the pretty port of Marseillan whilst still being a peaceful and relaxing location. The owners are very helpful and accommodating but not at all intrusive. Would highly recommend this villa.

Recommended for: Age 55+, Sightseeing, Families with Teenagers, Families with Young Children
Shelley Chelmsford
Beau Jardin September 2010
Review Submitted:

September 19, 2010
Date of Stay:

September 2010
Just spent a week in this apartment and can't recommend it enough. The location is great, between Marseillan Village and Plage, and the property is very well maintained and extremely clean. We loved the secluded pool and the beautiful garden. The owners, Derek and Lisa, are so helpful and really enabled us to make the most of our time there. Definitely recommend this property and have no hesitation in giving it five stars.
Recommended for:- All Ages including 55+
Wonderful Place to Holiday !

Review Submitted:

October 1, 2010
Date of Stay:

September 2010
A wonderful place to holiday.
Villa perfect in every way.
Derek & Lisa great hosts.
Hope to come again !
villa rental holiday swimming pool seaside beach south of France restaurants boating trips marina apartment gardens vineyards bird watching golf self catering winter sun charming village wind surfing sailing luxury private pool comfortable tasteful newly refurbished
dishwasher sun loungers gite cycling gardens BBQ patio pool alarm satellite TV parking off road dogs accepted pets quiet peaceful sunny WiFi broadband washing machine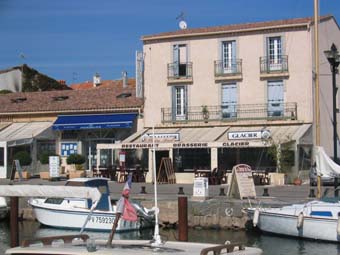 Typical Harbourside restaurants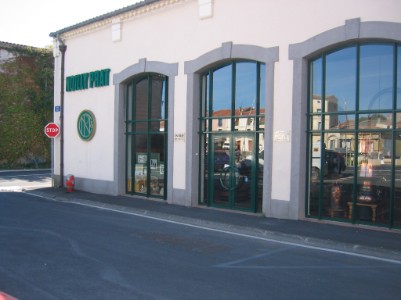 Marseillan 'Home' of Noilly Prat the Original Dry French Vermouth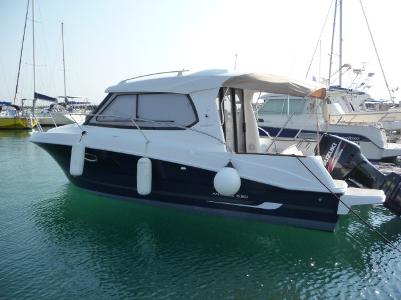 Private Boat Trip - 30ft Motor Cruiser.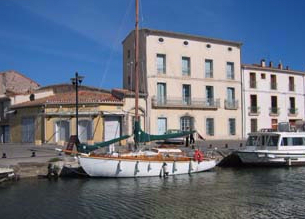 Marseillan Port ( Winter ! )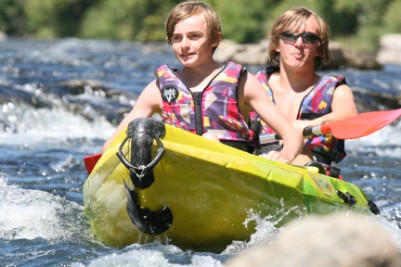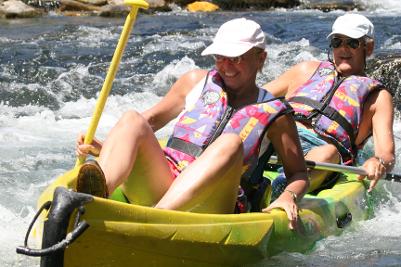 Canoeing Fun at nearby Roquebrun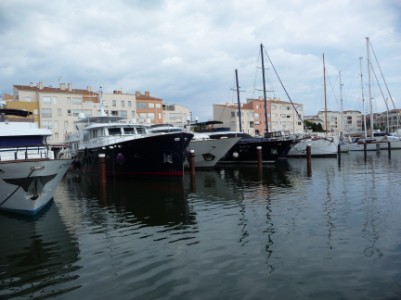 Luxury Super Yachts at Cap D'Agde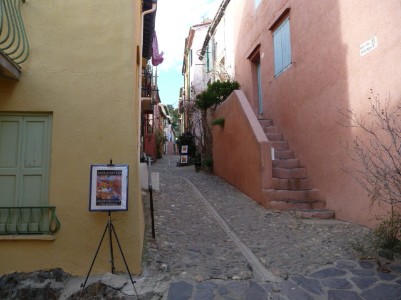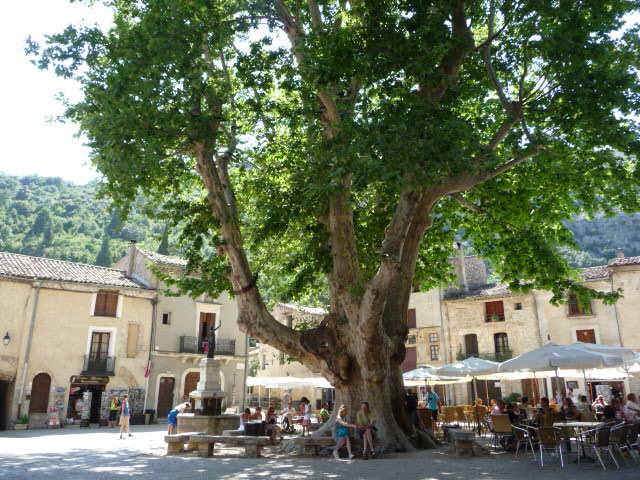 Visit St. Guilhem Le Desert nearby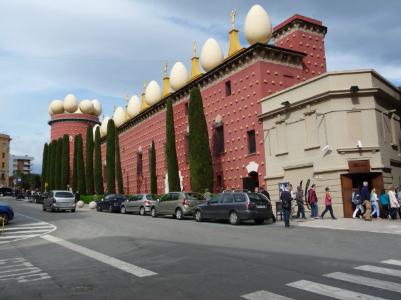 Salvador Dali Museum - Figueras (Day Trip)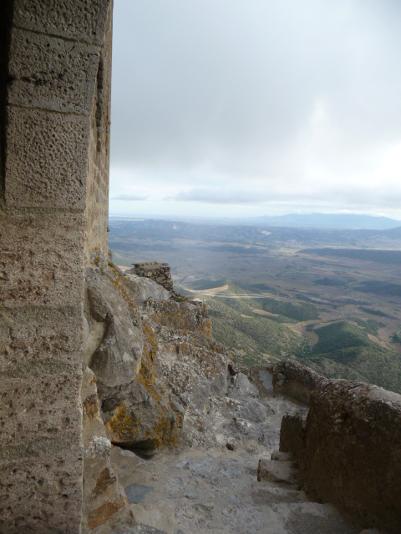 Queribus Cathar Castle (Winter view of Spanish border)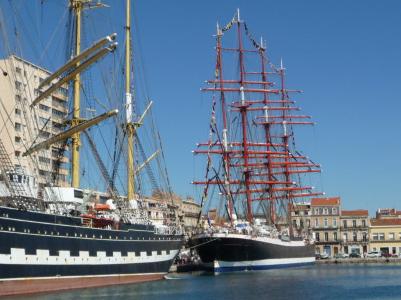 Tall ships visit Sete nearby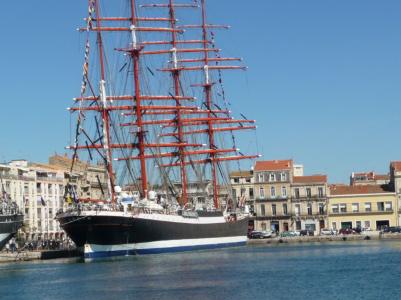 Le Chateau on Marseillan Port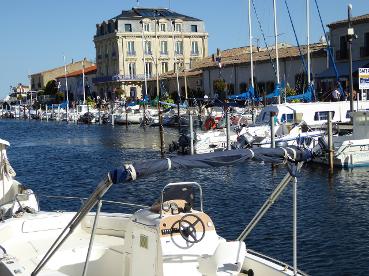 Wide choice of Restaurants on Marseillan Port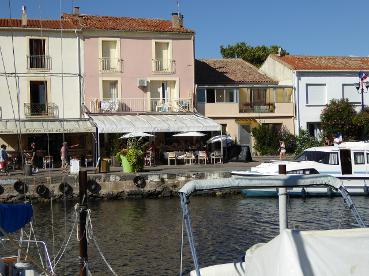 villa rental holiday swimming pool seaside France restaurants seafood boating trips beach marina apartment garden BBQ vineyards sailing surfing golf self catering winter sun charming village